I am so excited today to have author Pamela Palmer join us at Paranormal Romance Addict for an interview!
PP: Thank you, Crystal. I'm delighted to be here!
PRA: You write an amazing paranormal romance series called Feral Warriors. For readers who are new to the series, can you tell us a little bit about it please?
PP: I love that you call it 'amazing'! The Feral Warriors series is the story of the last nine shape-shifters left in the world and their battle to keep the Daemons from rising again. Each of these nine larger-than-life immortal males shifts into a different animal (jaguar, tiger, wolf, hawk, viper, lion, cougar, fox, panther) and each is the last of his unique line of shape-shifters. The stories are high-action, high-adventure, and very sexy.
PRA: In the series you create a unique world of Shifters, Mages and Therians; what inspired it?
PP: The idea that sparked the series was a scene snippet of a larger-than-life male appearing in the heroine's small town kitchen, informing her that she's not only immortal, but the savior of his immortal race, and demanding she leave her world to accompany him. That scene became the first between the hero and heroine (Lyon and Kara) of Desire Untamed, book 1 in the series. At the time the idea came to me, I had no idea what kind of immortal the man was or why he needed her. I found all that and so much more as I dug deeper and deeper into the story.
PRA: Why paranormal romance?
PP: I've always been a huge fan of all things weird—sci-fi/fantasy/paranormal/time-travels, you name it. But I've always read primarily romance. I lose interest in a book without a strong romantic element pretty quickly. My favorite genre as a reader is paranormal romance/urban fantasy—larger-than-life characters in what is basically our world. And since that's what I love to read, it's also what I love to write.
PRA: The 5th book in this series, Hunger Untamed, was just released on February 22nd and it features the Feral Warrior Kougar. Can you tell us a little bit about him and his story?
PP: In the earlier stories, Kougar is the cold-eyed, emotionless one, the most dangerous of the Feral Warriors. By book 4, we learn that a thousand years ago his mate (his wife) somehow severed their mating bond, leaving him to believe she was dead and her entire Ilina race extinct. He's only known for a short while that Ariana is still alive, that she and her race had faked their extinction, and he now wants nothing to do with the woman who betrayed him so completely. But two of the Feral Warriors are trapped in a Daemon spirit trap and Ariana, the Queen of the Ilinas and Kougar's mate, is the only one who stands any chance of saving them. If she will. If she can.
PRA: Did you know from the start of the series that you would have the Ilinas in it and the Queen would be Kougar's mate?
PP: No, not at all. I'm finding out what happens in this story only a little bit ahead of my readers. Don't get me wrong, I do know things. I know how the series ends and who will be the hero and heroine of the final book. And a few key events along the way. But a lot of the story isn't clear to me ahead of time and only opens up as I reach it. The Ilinas came to me as I wrote the novella Hearts Untamed for the Bitten By Cupid anthology I did with Lynsay Sands and Jaime Rush last year. I knew that the heroine of that novella was in trouble and it was in figuring out what kind of trouble that the Ilinas (a race of female mist warriors and seductresses) came to me. Near the end, Kougar walked into the middle of the scene between the hero, heroine, and one of these Ilinas and not only wasn't he surprised that the Ilinas weren't extinct as everyone believed, he knew the woman, Melisande, who was the villain of that piece. And I knew I'd found the key to Kougar's story.
PRA: How did you come up with the Ilinas having the unnaturally bright blue eyes?
PP: I was looking for something that made them look slightly in-human. But in a good way.
PRA: What thing would Kougar never be caught dead doing/saying?
PRA: All the characters in this series are such strong characters. Is there anything that helped inspire their personalities?
PP: I've always enjoyed studying people and trying to figure out what makes them tick. None of my characters are based on anyone I actually know, but I've used what I've learned over the years to flesh out characters who might start out as little more than an idea. I knew that Lyon was the chief, that Tighe was the charmer, that Jag was the bad boy. Then I took each of those very basic character types, dug into their lives and their back stories and started to see the individuals. In each book, I get to know them better.
PRA: Your 6th book in the series, Ecstasy Untamed, will be released in November and features the Feral, Hawke, is there anything you can share with us about it?
PP: Here's what I just posted to my website: Suffering from the effects of the spirit trap, Hawke's life goes from bad to worse when the new fox shifter finally arrives at Feral House, his intended mate on his arm, and Hawke finds himself falling hard and fast for the woman destined to be his new Feral brother's wife.
PRA: Has your series gone the way you originally planned it?
PP: Actually, other than knowing the ending, I've never entirely known where the series was going. I still don't. Things keep happening that surprise me, like the release of the wraith Daemons in book 4 and the fact that the Ilinas weren't extinct. And in book 6, when… Well, I'm going to make you wait and read it first. : )
PRA: Are there any characters that were harder to write than others?
PP: Jag was both the hardest and the most fun. While I've always understood him, making him sympathetic was a challenge. He's such a bad boy. I was worried that readers wouldn't take to him, but it's been just the opposite. People seem to love Jag.
PRA: What kinds of writing process or rituals do you have when writing your novels? Is there anything you must have in order to write?
PP: I need music—moody, instrumental music. I love Keiko Matsui and Jesse Cook, and I listen to a lot of soundtracks. Some of my recent favorites are Halo 3, Inception, and the Last Samurai.
PRA: Do you have anything your working on now that you can share with us?
PP: At the moment I'm revising Ecstasy Untamed, plotting book 7 in the Feral Warriors series, and playing with something else that I can't tell you about just yet!
PRA: What do you do when you are not writing?
PP: I love to read and watch movies and a few favorite television shows (Fringe, Vampire Diaries, Stargate Universe). I also take an exercise class twice a week and Tae Kwon Do three times a week. I just started the Tae Kwon Do last. So many of my characters, both male and female, are warriors and they're always fighting—something I've never done. I wanted to know what it felt like. It turns out I love it! Who knew it could be so much fun to hit and kick things?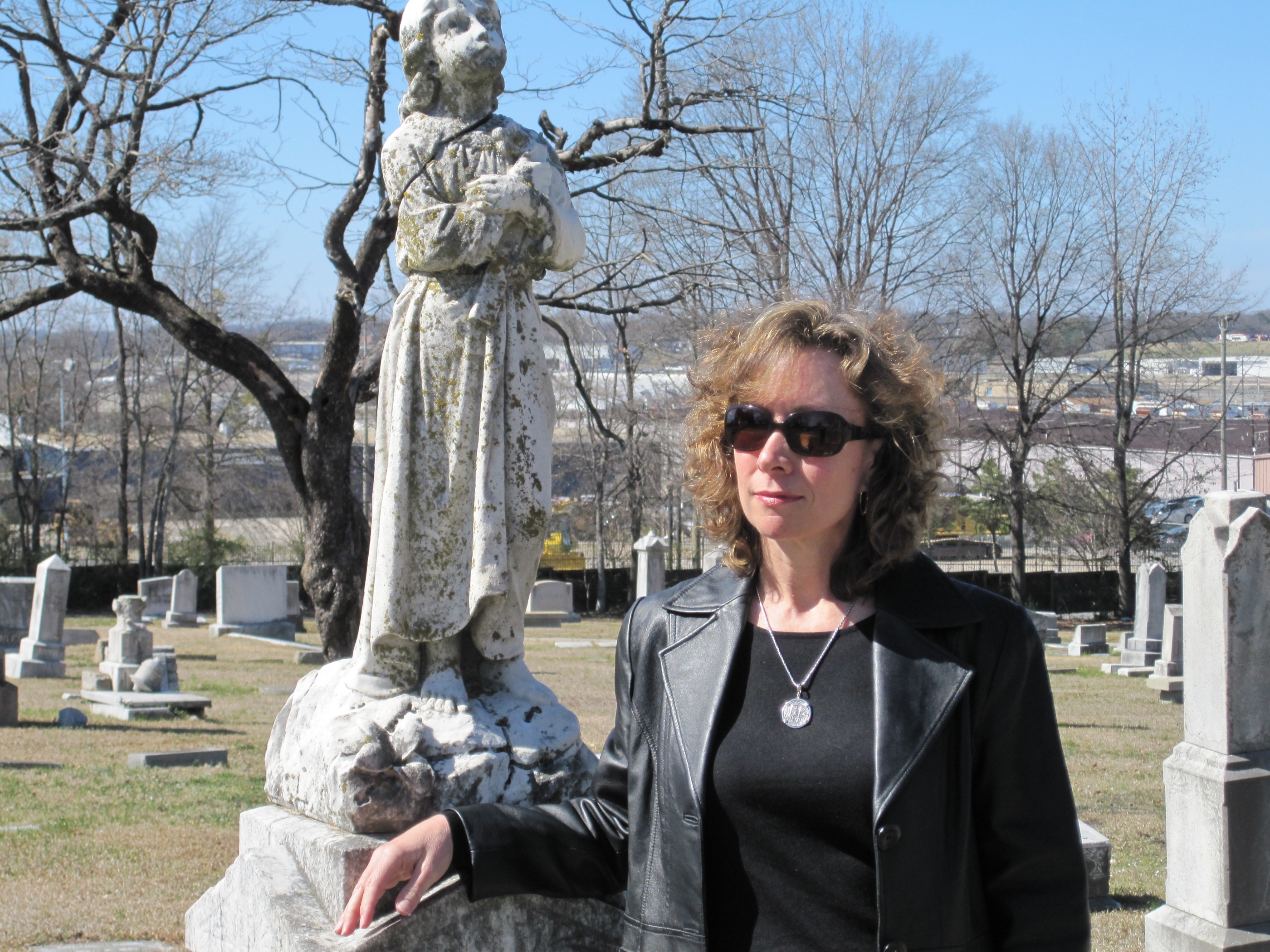 PRA: You list some of your favorite paranormal authors on your website as Kerri Arthur, Kresley Cole, J.R. Ward and Nalini Singh.
I cannot wait for J.R. Ward's next BDB release, Lover Unleashed. Are there any upcoming PNR releases that you're looking forward to?
PP: I wish I had more time to read! I'm so far behind on all my favorite series that, no, there's nothing I'm waiting for. I already own all the books I'm anxious to read, I just haven't had time to read them. The last one I grabbed the moment it came out was Karen Marie Moning's Shadowfever. So good!
PRA: If you were lost in space with five of your favorite book boyfriends, who would they be?
PP: Ha! I love this. I'd have to take my Feral Warriors. Any five. I'm pretty much in love with all of them.
PRA: Thank you Pamela for taking the time to stop by! Do you have any last comments or words you would like to share with our readers?
PP: Thank you for having me! For those who've been reading the Feral Warriors, thank you!
And for those who haven't given the Feral Warriors a try, I hope you will!
__________________________________________________________
You can also find Pamela at:
And if you are interested in this series, which why wouldn't you be? Make sure to check out my reviews of Pamela's Feral Warriors short in the Bitten by Cupid anthology >here< and Hunger Untamed >here<
__________________________________________________________
-GIVEAWAY-
Pamela has generously offered a signed copy of Desire Untamed, the first novel in her Feral Warriors series, to giveaway to readers!
If you were lost in space with five of your book boyfriends, who would they be?
Make sure to leave your email address with your comment so I can contact you if you are the winner.
Giveaway will close at 11:59pm on March 24th. One winner will be chosen using random.org and will have 48 hours to respond to winning notification email before a new winner is chosen. The winner's name will be posted here following the end of the giveaway.